Parking Lot Striping Cleaning Clear Lake-HOUSTON TX
BEST PARKING LOT STRIPING IN HOUSTON TX
Top Parking Lot Striping In Houston

How do I know when my parking lot needs to be repainted?
Repainting asphalt and concrete surfaces is a process done typically once every one or two years to keep your parking lots and roads safe for drivers. We'll repaint your parking lot and road with other services like seal coating, repairs, as well as new asphalt paving and concrete paving projects.
Depending on the amount of traffic your lot receives, you may need a fresh coat of paint every couple of years, or a whole new design for compliance. Your parking lot may need to be re-striped if:
The lines in your parking lot have faded or discolored
Asphalt is getting sealcoated
Asphalt is being crack sealed
You need a better flow of traffic for drivers in the lot
You need to comply with Americans With Disabilities guidelines
Your striping was improperly replaced, causing confusion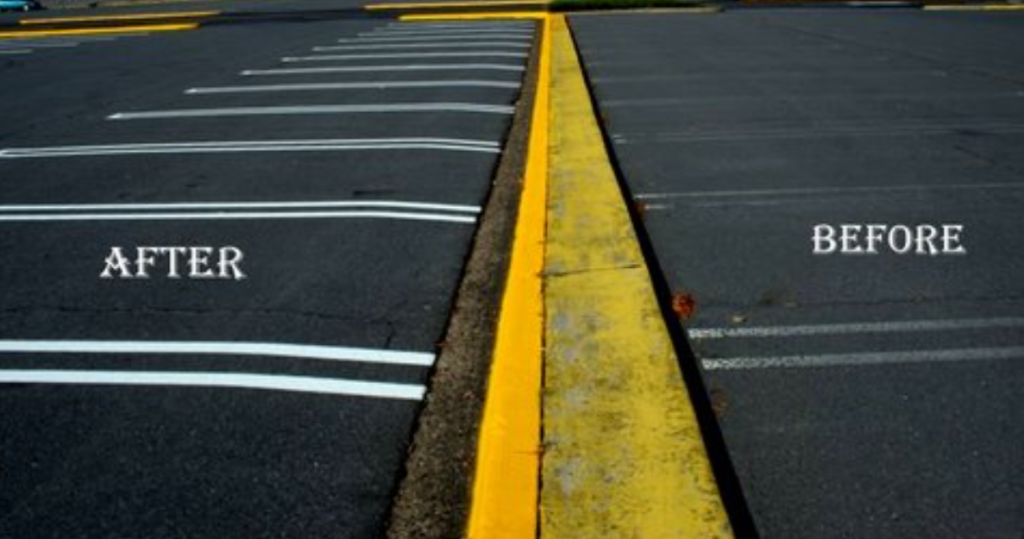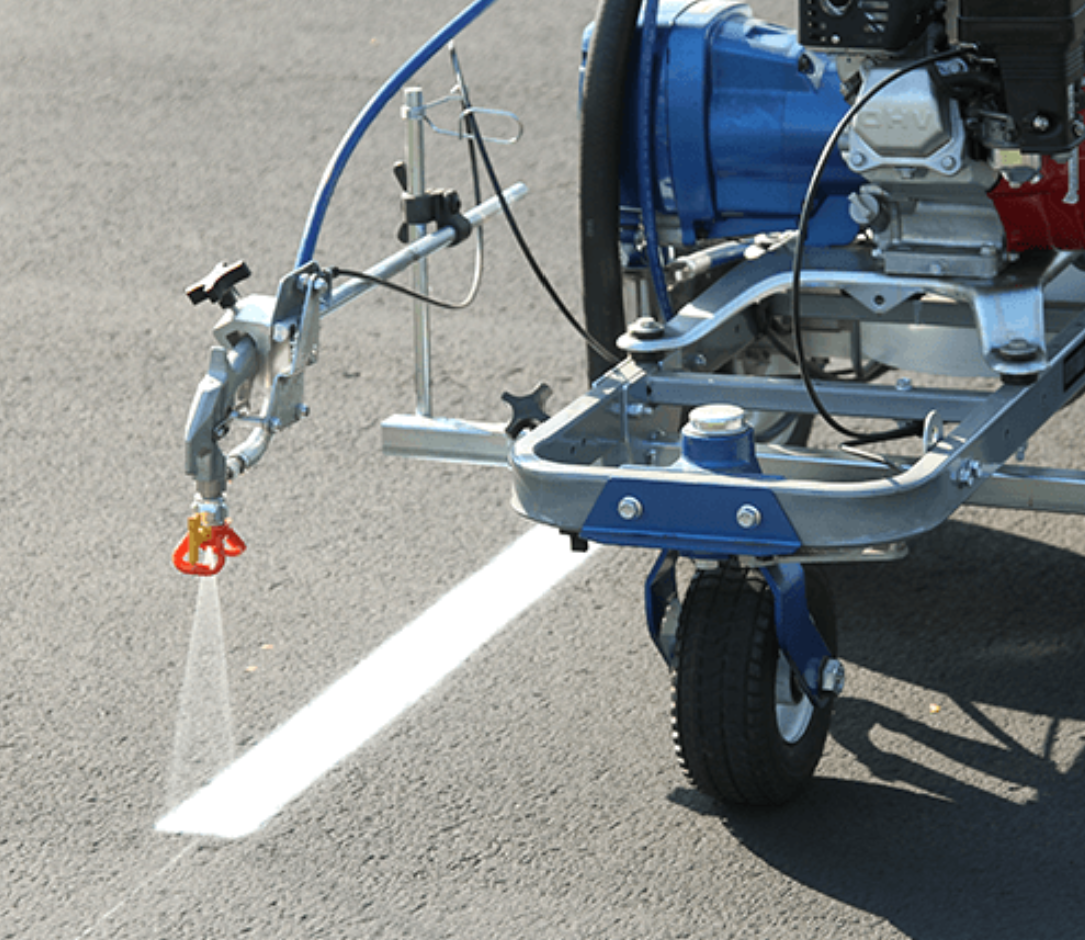 Pavement Marking Services
FAQs
What is parking lot striping?
Parking lot stripes are all the lines and other markings painted on the pavement of your parking lot to make it easy and clear for traffic to move in, out, and through the lot. This can help prevent car accidents and promote a safe and secure lot for drivers and pedestrians alike.
Does striping only include lines?
Not exactly. While striping does include the lines that frame each parking spot, it also includes handicapped parking (for ADA compliance), marks and arrows that denote the direction of traffic, and lettered signs like "ENTER," "EXIT," "STOP" and "NO PARKING." It can also include a mix of stripes for walkways and crosswalks, as well as for loading areas, pickup zones, and fire lanes.
When should I consider parking lot striping?
The best time to re-stripe a parking lot is when your stripes start to fade. 
This can happen fairly quickly if you experience very hot weather in the summer and freezing temperatures in the winter, as this can cause the stripes to crack and fade. 
Why is parking lot striping a good idea?
Striping can ensure that your parking lot is clearly marked for your patrons, ensuring they can see clearly, and get in and out of your lot as smoothly and safely as possible. 
Striping can also ensure that your parking lot meets all standards outlined by the ADA, or Americans with Disabilities Act, which requires that parking lot owners and operators provide a minimal number of accessible parking spots for the disabled, based on overall parking capacity.
How much does striping cost in Texas?
Generally speaking, the cost of parking lot striping varies depending on the size and scope of your project. Following your initial consultation, we'll provide a free quote for your road or parking lot striping service job. 
How long does parking lot striping last?
Generally, the average stripe painting lasts between one year to eighteen months, however, this can vary depending on the surface and materials and machinery used, as well as local weather conditions and traffic (or, how much 'wear and tear' your parking lot gets.)
Do you only provide parking lot striping in Houston?
No. We happily provide commercial parking lot striping in Houston, Texas, as well as the surrounding areas. Contact us today to find out if we service your location.